9/29/06
We enjoyed our stay here. HelioHouse is both beautiful and comfortable. ~Greta, CT
10/8/06
Wow! We absolutely loved staying in your home. Thank you so much for sharing it with us. We really appreciate all of your special touches and attention to details. ~Kelly, Mario & Marly, CO
10/13/06
Coming into HelioHouse, the first thing we noticed is how clean everything was and its wonderful, fresh smell. The bed is very comfortable, and we loved the fan above the bed. The weather was perfect and the stillness almost hurt our ears. :-) Thanks for everything. ~ The Dukes, CA
11/10/06
Hard to believe it's been 3 weeks! To say I love your home is a gross understatement. I felt at home here as if I had lived here all along! All the little touches, from the pots and pans, utensils, spices, popcorn popper, coffees, teas...so much to make this stay so special and memorable. AND, then, the hospitality was five star!! I felt so many times I was alone in the universe with the expanse of windows, the sunrise, the sunset...the moon and stars...so much so memorable. Highly recommended, I will be here again I sense in the very near future. Blessings for you forever. ~Brother Eden, NYC
11/10/06
Thank you so much for your hospitality. You have made this a very comfortable place and relaxing. As I went from here into the Alamosa studio to record, I found myself in a great state of mind. Thank you for you part in helping to make the recordings the best they could be.~Keegan, NYC
11/23/06
What a wonderful thanksgiving holiday we had at the HelioHouse. Thank you for creating such a comfortable environment for your guests.We love Taos and the Greater World Community. "Happy Trails until meet again!" .
~Donna and John, Clearwater, FL
01/04/07
Thank you for letting us stay at your lovely house for two weeks. We enjoyed being here and appreciated the supply of kindling and step clearing! Our girls enjoyed the games in the cupboard and we have spent a lotof time visiting our relations in the community. What a spectacular landscape-fun, great, fantastic!
~Richard & family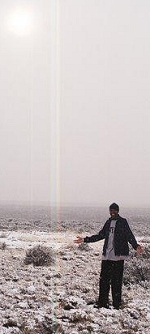 03/07/07
Loved this place so much, I had to return! What an incredible, serene location to write, reflect upon what is truly important and what is not.I felt the presence of God daily from the unparalleled hospitality to the stunning silence on the mesa. HelioHouse is a Treasure!
~Brother Eden, Albuquerque, NM
03/11/2007
Edie and Josh with TravelStar-We totally enjoyed HelioHouse! We read all your Earthship books and we're going to build one soon! We're going to give you a great review at www.travelstar.org Thanks!
~Josh
04/02/07
What A Treat! We really enjoyed our night in your home-We only wish we could have stayed longer! Thank you so much for accommodating us at the last minute-what luck!
~Jami & Chris , ABQ, NM
04/18/07
Thank you ever so much for the wonderful stay. Very interesting and comfortable house. I personally am interested in earthships, but Grandma says she has had enough rest and is ready to get back on the road. Thanks to our dear friend Ken who gave us this night.
With hugs and prayers,
Dooda Desert Rock Group, Elouise, Burnham, NM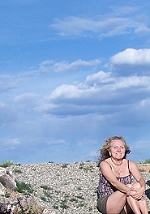 Note: I'm sorry, I lost a guest book. So if you were a guest at HelioHouse in April, May and June of 07 your comments may not be listed here. ;-(
June-July, 07
This is a great house and we had a wonderful time here. We liked it so much we want to build our own in New York. Thanks for sharing your lovely home with us.
~Geoffrey and Tsufit, NYC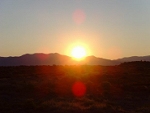 07/2007
What an amazing & stunning place! Thank you for allowing me to have this outstanding experience . Wishing you both every success. My best wishes, ~Gerardo, U.K.
July 07
Thank you for a wonderful experience. It was nice to meet you and stay in your beautiful environmentally friendly homestead dream. Hard to leave this place! Take care & Best wishes for you, your family & HelioHouse. Peace & Friendship.
~Daniel, Lincoln, NE
08/04/07
Wow, This is truly a unique, spiritual experience. This house has reinforced our ideas of living in a way that is more sustainable with our planet (i.e. re-using water, limited electricity) :) Sapphira, our Dalmatian digs the landscape & so do we! Thank you for sharing this with us. Wishing you peace & happiness!
~Shelly & Eric, Columbia, MO
PS: If you get an email from us inquiring about building ideas, don't be surprised! Thank you so much!
August 07
What an experience! So serene, so exquisitely beautiful, impossible not to relax with yourself. We spend hours each afternoon/evening, suspended in the hammock chairs mesmerized by the orchestra of light performing across the horizon. Every night the colors changed, the mood with it. Thank you. The spirit of Taos will return with & within us to California. Have a wonderful Winter!
~Emily & Keith, CA
08/07
Thank you for sharing your wonderful, peaceful home with us. The colors of the sky at sunrise & sunset are almost painted on in their perfection. The stars at night are awe-inspiring. Heliohouse is just what we needed to recharge ourselves. Thank you!
~Thomas and Vasha, Dallas, TX
PS: We look forward to future visits.
09/28/07
Thank you for sharing this very special place and for making this a memorable experience. Your generosity and graciousness were especially appreciated. HelioHouse is a model of how to live lightly in this place and on this planet and serves as a model for the future. Sustainability draws us all closer to one another and give people hope. I plan to tell everyone I know about this gem, but not before I make my own future reservations.
~Scott McNall, Paradise, CA
PS: It's also one the the most peaceful places I've ever stayed.
10/02/07
Thanks again! We love this place. The landscape looks great! The bed was so very comfortable, the pillows too. We're looking forward to our next visit--probably next summer. Perfect and so clean!
Love, Sara & Bill Duke, CA
10/07/07
This place was so enchanting we enjoyed the peace and quiet. We loved exploring all the unique elements of this home. It gave us lots of ideas for our own home-love the indoor plants--and how did you arrange to have so many stars in the sky? Awesome! Thanks for all the earthship info & keep up the education. You are to be commended! If you want to see the solar homes we built, go to http://homeinnovator.com
Thanks! Laurie & Ken, LIttleton, CO